UET Lahore VC for revising technical education syllabi
March 30, 2015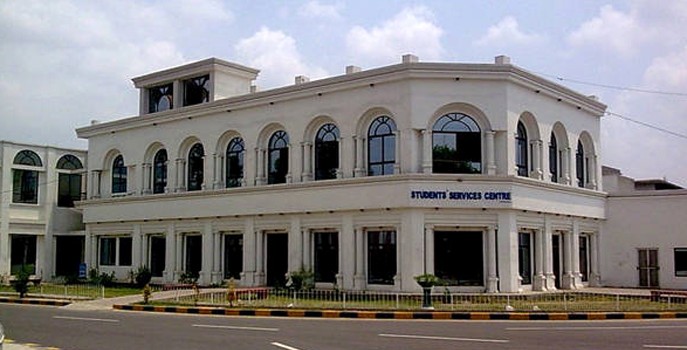 Some 3,715 graduates were awarded degrees at the 21st convocation of the University of Engineering and Technology (UET) held at its auditorium on Tuesday last week.
Among the 114 distinguished graduates decorated, Amina Rajput with seven gold medals, Kunwal Shabbir, Nimra Sahu and Anig Aslam each with four while Shahid Manzoor, Arslan Chaudhry, Fahad Farooq, Muhammad Ali, Rana Junaid and Zubair Basra each with three gold medals were prominent.
Higher Education Commission (HEC) Chairman Prof Dr Mukhtar Ahmed was the guest of honour while UET Vice Chancellor Prof Dr Fazal Ahmad Khalid, on behalf of the Punjab governor who is chancellor of the varsity, also conferred 37 PhD, 269 MPhil and 255 MSc degrees on the graduates in various disciplines.
Addressing the participants, Vice Chancellor Prof Khalid stressed the need to revise syllabi, especially of technical courses, to make education more realistic.
A holistic approach to education is need of the hour.
Enrollment has increased manifolds over the years but the universities are still confronted with the challenges of capacity building, infrastructure and quality,he said while appealing to the exstudents of the UET to play their role in this regard.
The UET has promoted the linkage between university and industry to fill the gaps creating hurdles for students. With the collaboration of some leading Chinese tech-nology companies, the UE T has set up joint training facilities at the cost of Rs700 million. `This is another milestone of Pak-China friendship,` said Prof Khalid while praising the role of federal and Punjab governments besides HEC for supporting all disciplines of education, especially research projects.
HEC Chairman Prof Mukhtar saidinhiskeynote speechthat the country was confronted with many challenges and `everyone should take responsibility and participate in its development.
`Everyone will have to work hard not only for himself or herself but for the whole society. Focus should be to solve issues like poverty, food security, electricity shortage and terrorism.
He said Pakistan produced around 4,000 PhD students after Independence, but UET produced 37 PhDs in this session which was a big achievement.
He was all praise for the UET for opening new campuses but expressed the optimism that there would not be any compromise on quality while expanding network of the institution.