Punjab New Education Policy 2015 Announced for All School Teachers
March 21, 2015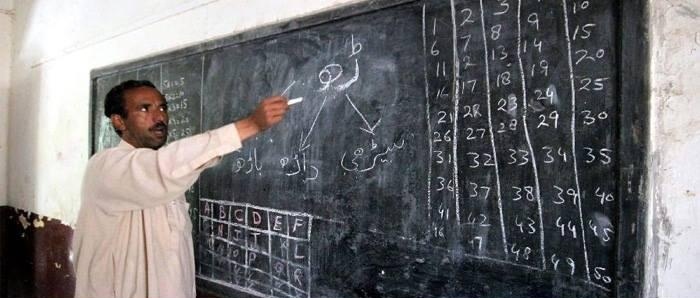 The government of Punjab has announced the new education policy 2015 for all government school teachers. The Punjab government has made a number of changes in its previous policies related to the government schools and their teachers.
After development of the new policy, it has been sent to Chief Minister Punjab, Mian Shahbaz Shareef by the relevant department. Once it will be signed by the chief minister, the policy will be implemented immediately. Lets take a look at some of the most important points in this new education policy of 2014.
According to this policy, the students who will score less than 60% marks in examination, will be considered fail and will gonna have to attempt the examination again. 2. Along with this, the headmasters, headmistress and subject wise teachers of government schools who will fail to deliver at least 95% result, there annual increment will be stopped for that certain year. 3. The summer vacations at schools will be from 15th June to 10th August after the implementation of this policy and the timing of government schools will be 9 to 4 from 1st April 2014. 4. The pay of all teachers will be deducted for 4 Sundays that come in each month. 5. The conveyance allowance of all teachers that come to school from a less than 18 km distance will not be given and a Rs. 700 will also be deducted from the salary of local resident teachers. 6. From now on, the Punjab Examination Commission will only take the examination of 5 subjects of fifth and middle class. These subject include Urdu, Math, English, Islamiyat and Science while organizing the papers of remaining subjects will be the responsibility of every school's own management.
The new policy is being opposed by a large number of teacher but the government is keen for its implementation that's why nothing can be said about it yet.
So keep visiting this page as we will keep you updating about whether or not this policy will be implemented along with complete information about any further changes that will be made in new education policy 2015.