NTU students end boycott
April 3, 2015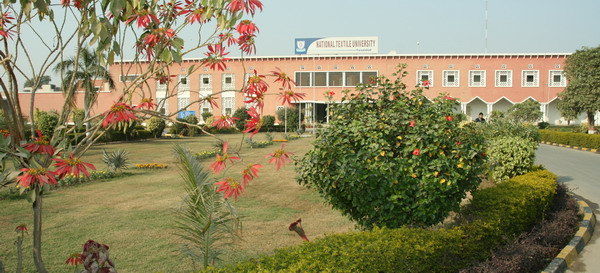 Students of the National Textile University (NTU) ended their sit-in on Tuesday after being assured by the administration that the decision to rusticate the 12 students would be reviewed.
Owing to the protest demonstration and sit-in at the main gate of the university, the academic activities remained suspended on Tuesday.
The students told this correspondent that they had spent Monday night at the university main gate for acceptance of their demands and the varsity remained closed. They said the university had imposed heavy fines on late fee submission. They said the university officials had been requested to arrange special classes for the students so thatthey could covertheir course and resolve the issue of attendance.
Withdrawal of the fines and sharing of hostel rooms were our demands which were ignored and forced the students to go for boycott for days.
The administration had expelled 12 students without any justifica-tion and it held talks with them on Tuesday on the intervention of Assistant Commissioner (city) Shahrukh Niazi and assured them that the students would be restored following the appeals they had submitted.
They said the administration had also opened the hostels which had been closed for a couple of days and allowed students to share rooms.
Rector Dr Mumtaz Malik told Dawn that the administration had forwarded the appeals of the rusticated students to the appellant committee which would decide their fate on merit. He said the administration had not assured anyone that any of the expelled students would be reinstated.
They would not be allowed to enter the university till the decision of the committee, he said. He said 150 students illegally residing in the hostels had been asked to get themselves registered with the administration within two weeks.
Dr Malik said restriction of 75 pc attendance would remain intact and the university had given four days to the students to join their classes and submit their assignments.