KING EDWARD MEDICAL UNIVERSITY, LAHORE
April 23, 2015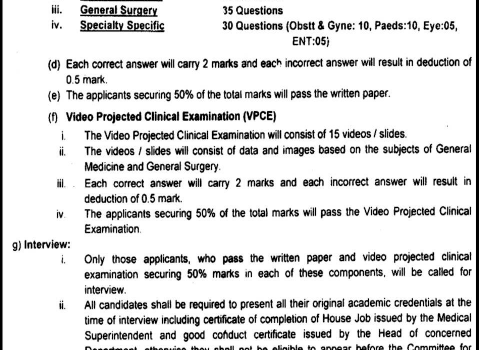 KING EDWARD MEDICAL UNIVERSITY LAHORE OFFERING ADMISSION IN 4-5 YEARS MDIMS PROGRAMS SESSION MARCH 2015
TITLE OF PROGRAM SPECIALTY            (4 YEARS PROGRAM)                         (5 YEARS PROGRAM)
MD                                                                            Generaal Medicine                                          Cardiology,
Pediatric Medicine                                           Dermatology
Radiology                                                           Neurology
Psychiatry                                                         Pulmonology
MS                                                                             General Surgery                                               Anesthesiology
Ophthalmology                                                Cardiac Surgery
Otorhinolaryngology                                      Neurosurgery
Obstetrics & Gynecology                                Orthopedic Surgery
Pediatric Surgery
Plastic Surgery
Thoracic Surgery
Urology
The list of specialties of MD1MS mentioned above is tentative which may change at the time of final selection. Therefore, the applicants are advised to apply for admission more than one specialties in order of hisrher preference.
The final admission will be made as per policy of the Government of the Punjab, Health Department, Lahore, prevailing at the time of final induction/admission.
According to the PM&DC Rules & Regulations, "Candidates shall not be allowed to enroll in two training programs of university and CPSP of the same or different specialties at the same time and to take examination of both institutions".
Eligibility: The applicants must fulfill the following cnteria befcm the last date of submission of application for admission
Basic Medical Qualification of MBBS or equivalent medical qualification recognized by Pakistan Medical & Dental Council or FCPS/MD Basic Sciences Degree.
Certificate of one years House Job experience in institutions recognized by Pakistan Medical & Dental Council is essential at the lime of interview. The applicant is required lo submit Hope Certificate from the concerned Medical Superintendent that the House Job shall be completed before the interview
Valid certificate of permanent or provisional registration with Pakistan Medical & Dental Council.
Holders of FCPSIMD Basic Sciences Degree are exempted from the Entry Examination (Pan-l)
Important Dates and Instructions:
Fee of Pan-I (application and examination fee Rs 2500/-)
Fee should be deposited in the authorized Bank of KEMU or attach original Pay Order of worth Rs 2500/- in favor of the Vice Chancellor, King Edward Medical University. Lahore
The Fee and admission form along wroth original fee receipt / pay order can be deposited 1 submitted from 21.04.2015 to 05.05.201@ during working hours in the Office of the Assistant Registrar (Academics). Patiala Block. King Edward Medical University. Lahore.
The result of written paper will be declared on. Saturday 30.05.2015.
The Video Projected Clinical Exam will be held from 09.06.2015 to 13.06.2015.
Call letters for interview will be issued by the Office of the Controller of Examinations on 20.06.2015, through e-mail to all successful candidates (Written • VPCE).
Provision of e-mail on application forms is essential. Non provision of e-mail address will result in non-communication and the candidate herself/himself would be responsible for any delay and less.
Candidates who have passed the Written Paper must deposit Rs. 2500/• Processing Fee (non-refundable) for the next part of examination and submit he receipt to the Office of the Controller of Examinations (05) five days before the start 01 VPCE and must obtain a receipt
Application forms can be downloaded from www.kemuwedu.pk or obtained from the Office of the Assistant Registrar (Academics). Patiala Block. KEMU, Nita Gumbad. Anarkali. Lahore
Please attach attested photocopies of MBBS Degree. Pit&DC Registration. Domicile, I D Card. Fee Deposit Receipt. House Job Certificate & other relevant / supportive documents alongwah admission forms.
Incomplete forms will not be entertained and forms without supportive information / documents as mentioned above would be rejected.
Application forms received by post / mad / courier will also be entertained in the Office of the Assistant Registrar (Academics). Within due date and time La. 05.012015 at 2.30.P.N.
The candidates applying by post / mail / courier are directed to mite must highlight MO/MS program along with their preferred specialty, on the enveloped of courier/mad.
Even if there are more choices Of specialty in the application form, admissions are limited only to the advertised specialties