Centre of Education, Technology
March 29, 2015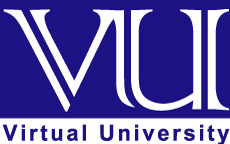 VIRTUAL University (VU) of Pakistan has launched its first Centre of Education and Technology with an aim to produce and disseminate original research in the field of education and technology in order to enhance teaching and learning.
The inaugural ceremony was held at the VU Lawrence Road office. Speaking on the occasion, the VU Rector Dr Naveed A Malik said the new Education and Technology Centre would contribute by introducing innovation in the field of e-learning and educational technology and would facilitate the university in providing optimum quality education for its students.
Dr Naveed also encouraged the faculty members to share their ideas so that collaborative research projects could be pursued to improve the teaching practices. He said Virtual University aimed at enhancing and develop effective pedagogies to achieve the highest standard of education while keeping abreast with the latest trends in educational technology.