6th convocation of Virtual University held in Lahore
April 3, 2015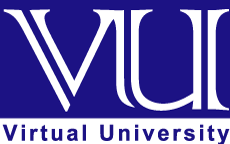 Virtual University of Pakistan commemorated 6th convocation for its students from north-east of Punjab at Golf View Hall, Aziz Bhatti Shaheed Road in Sialkot.
A total of 459 students were conferred degrees for the successful completion of various graduate degree programs. Gold medals, merit certificates and Laptops were also awarded to outstanding graduates. An audience included proud parents, members of faculty, eminent personalities from academia, corporate and public sector attended the event. The convocation was declared open by Dr Naveed A Malik, Rector Virtual University of Pakistan.
While addressing on this auspicious occasion he welcomed all the guests and thanked all participants for gracing the auspicious event with their presence. He further highlighted the achievements of Virtual University, its leading role in delivering information and communication technology based education and contribution in the provision of quality education even to the remotest areas of the country.
Addressing the audience, Dr. Nizamuddin said, Virtual University has a distinctly reputed place in the list of top national universities. Addressing the students he said, "All of you are future leaders, who have great responsibilities in the face of global challenges. You have to strive above the challenges through merit, diligence, humanity and integrity.
Dr. Nizamuddin, along with Dr. Naveed A Malik distributed medals and awards to the high achievers to celebrate dedication in their respective disciplines.