University Students Get Arms Handling Training at Know Your Army Programme
June 5, 2015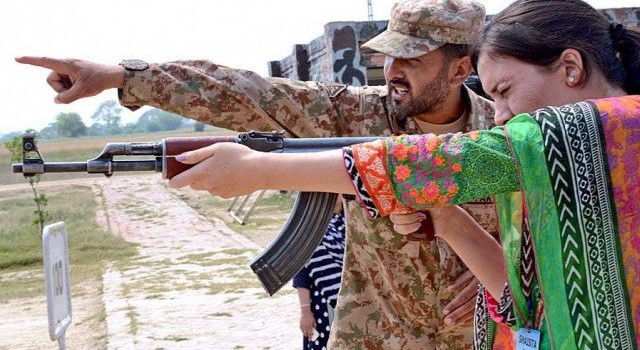 Under the Know Your Army programme, a batch of 150 students and faculty members from a university spent a whole day with Army to learn about the organization, operations and defense capabilities of Pakistan Army at Lahore Garrison.
Know Your Army was initiated at the directions of Chief of Army Staff General Raheel Sharif to enlighten students on the functioning of Pakistan Army.
The students were given a demonstration by Quick Reaction Force to combat terrorism. The Light Commando Battalion showed its command, agility, and fighting capability. The students were provided technical know-how of the Army weapons. They were provided light training on handling of small arms.