In Summer Vacations Comes Taleem Ki Chutti
June 8, 2015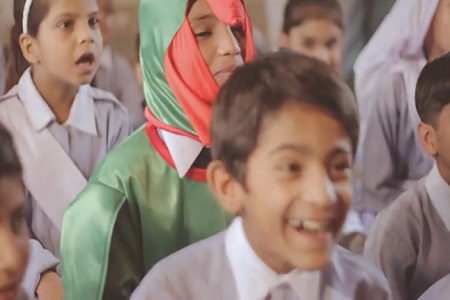 The latest addition in the campaign 'Gao Suno Badlo' is the song by Muhammad Umair Ahmad titled 'Taleem Ki Chutti'. The satirical song exposes the flaws in Pakistan's blemished educational system.
Released on the 'International Children's Day' the song highlights our decimated educational system echoing poor state of affairs of the quality and quantity of education in Pakistan. The simple and subtle video is shot at a dilapidated school and contains symbolic messages for those who care for education.
A donkey, parrot and sheep as students convey the message clearly from the aptly crafted lyrics of Salman Haider. The whole team including the singer, writer, director has mixed the reality with irony in a masterful way. The song contains everything from ghost schools to teachers that are found absent from their duties.
 The song Taleem Ki Chutti is doing well at social media.