Telenor to sponsor 15K tablets for primary school students in KPK
November 4, 2015
Telenor to sponsor 15K tablets for primary school students in KPK
Yesterday, Mohammad Atif Khan, Khyber Pakhtunkhwa Minister for Education exposed that provincial government in association along with the national and international organizations was planning to introduce the information technology at primary schools to bring them at equality together with the private educational institutes.
While addressing at a meeting of education officers, Information technology experts as well as the officials of Telenor mobile company, he said that the KP government in association along with the Telenor will offer 15,000 tablets to the children of school from grade I to V.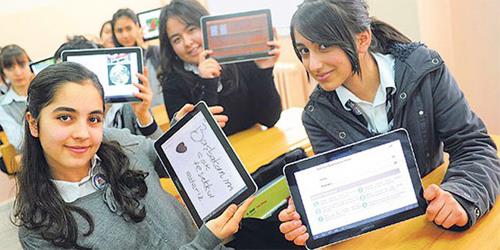 Appreciating the Telenor Company for their help, he said that the provincial government was dedicated to introducing the revolutionary changes in the educational zone plus the idea was the part of the efforts.
He also claimed that the similar education system from class one to 10 had already been introduced and soon the school children of Khyber Pakhtunkhwa will be able to compete along with the aspirants of international private educational institutes.
Atif Khan said that the department of elementary as well as the secondary education was cooperating with national and international IT companies to offer IT based system in the primary schools of Khyber Pakhtunkhwa.