International professors to deliver lectures on e-Learning at AIOU
October 7, 2015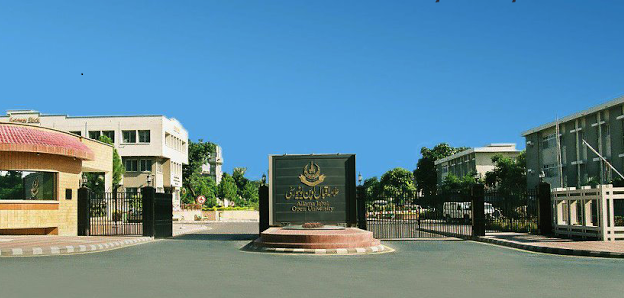 Allama Iqbal Open University (AIOU) Islamabad will begin a lecture series by International professor on e-Learning or distance learning for university as well as for the PhD scholars from 5th October at its main campus.
The Presenters who will deliver lecture from abroad on skype involves Prof. Mark Adams, Prof. Bettina Brockmann, Prof. Bobbi Makani, Ms. Minna Holopainen from SJSU California, United Sates of America, Dr. Ishan Abeywardena from Sri Lanka Open University as well as Prof. Dr. Rory McGreal from Athabasca University, Canada.
Vice Chancellor of AIOU Prof. Dr. Shahid Siddiqui during his address on the importance of E-learning and distance learning and the future plan of the university on online Education said that the succession is part of the efforts of the University for changing traditional ODL system to online or e-Learning or distance learning with the help of a steady procedure. He also claimed that AIOU, being the government sector institution desires to push forward the policy of the government to promote the online learning principally at higher education level.
The series is being organized by the Faculty of Education. The department has planned the lecture-series from 5th October 2015 to 9th October 2015. The international speakers will share their knowledge along with the scholars of PhD.