Admission open at SHAB ABDUL LATIF UNIVERSITY, KHAIRPUR
April 8, 2015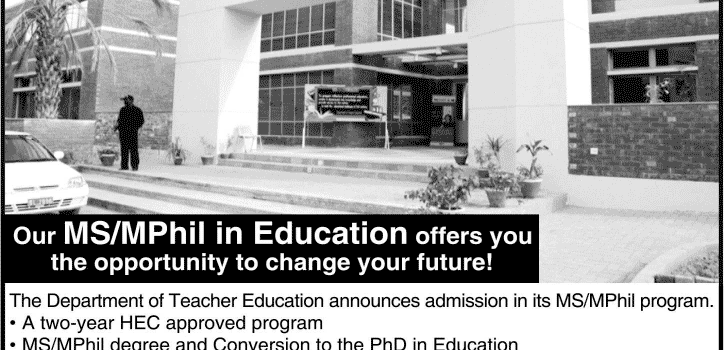 Admission open at SHAB ABDUL LATIF UNIVERSITY, KHAIRPUR. Our MS/MPhil in Education offers you the opportunity to change your future!
The Department of Teacher Education announces admission in its MS/MPhil program.
A two-year HEC approved program
MS/MPhil degree and Conversion to the PhD in Education
Specialization in various fields
Applications are welcome From April 8, 2015 To May 29, 2015 Entrance Test on June 15, 2015 Classes from August 10, 2015
For details contact:
APPLY NOW!
Director Postgraduate Studies or Chairman Department of Teacher Education Phone: 0243-9280442, 0243-9280058 (website: www.salu.edu.pk)