A Level Introduction CIE & Edexcel
December 30, 2015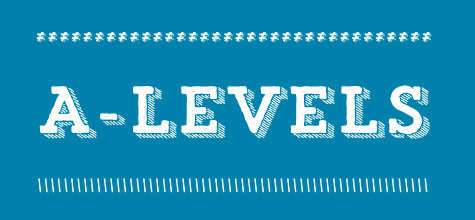 A levels is British school examination taken toward the end of Secondary school. It is a UK's qualification and it is well recognized all over the world.A Level exams are equal to higher secondary school certificate in Pakistan
WHY CHOOSE O/A LEVELS
Choosing O or A levels at Secondary Education level opens your passage to advanced education at home country and abroad. A Levels brings forward many advantages for students. A Level exams are undertaken to achieve an internationally recognized qualification level, i.e. the General Certificate of Education (GCE). The number of students taking the A level examinations has increased three-fold over the past five years owing to the fact that GCE and GCSE qualifications are accepted internationally, and for students who intend to apply overseas for higher education, the grades achieved in these exams are accepted worldwide, and no conversion to an international standard is required. A Level exams can be taken both privately, or by association with an institution that is registered with the British Council.
Some of them are listed as following: 
It helps discover abilities and opportunities more easily abroad as employers mostly give priority to the A Level students in job market due to the better understanding of professional knowledge.
Candidates have difficulties deciding between Mathematics and Biology at intermediate FSC level, hence A levels is preferred where students can study both and secure better career opportunities ahead.  Students can select any combination with wide subject choices available. You can select the subjects that are right for you.
A levels builds stronger personalities and communication skills
A levels brings forward the opportunity for getting into universities at home(mainly private institutes) and universities abroad.If you want to get admission in the top universities of UK and the other Europe you should pass the A' level exams then it would be easy for you to get admission in famous international universities. Every year lots of students after completing their A level get admission in international universities around the world.
Involves applying and demonstrating knowledge and skills in a better way as it takes command over theoretical and practical knowledge.
Encourages understanding of the content.
In some parts of the world, schools use Cambridge A Level as an international alternative to the local government's examination. Universities in many countries, including Canada and the USA, will admit learners on the basis of their A Level performances.