China Introduces World's First Ever Face Recognition ATM Machine
June 3, 2015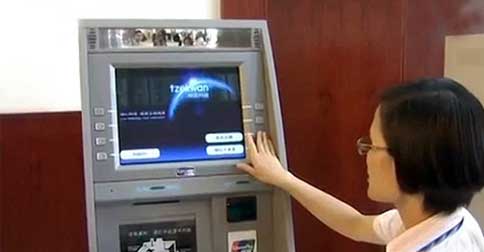 China has taken the lead by introducing facial recognition ATM. The machine permits the consumers to withdraw the cash only if their face is recognized by ATM and matches their IDs.
Tsinghua University and Tzekwan, the technology company has manufactured this new machine which has a pre-installed camera to capture the facial features of the ATM user. The machine then compares the facial features of the user with its database of images. According to manufacturers, the machine has the capacity to identify the user if his or her features are changed to some extent due to some reason.
The ATM will soon be available for commercial use. It is believed that new ATM will also help police to crack-down on financial crimes. If people will try to withdraw cash by using other people's ATM cards, they will not be successful even after entering the correct password.
The machine is also 20% more perfect at verifying multiple currencies as compare to traditional ATMs used today.