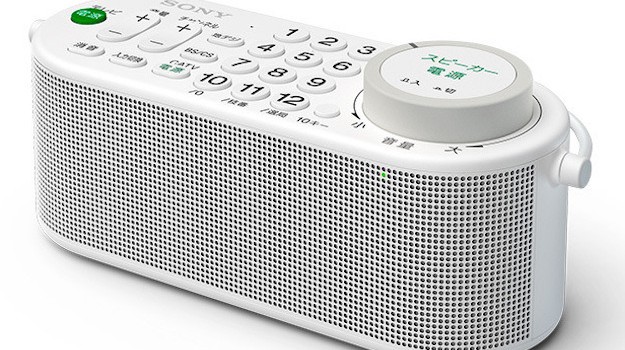 Sony just unveiled a gigantic remote control with a full-sized built-in speaker
Sony this past week took the wraps off a crazy and new TV remote control with a full-sized built-in speaker. Needless to say, this is likely the biggest and most ridiculous TV remote you're ever going to see. While we can certainly appreciate the idea behind this contraption, it certainly won't win any awards for industrial design anytime soon.
If you're at all intrigued about this device, dubbed the SRS LSR 100, well we have some bad news for you. This gargantuan remote will only be available in the Japanese market.
Spec wise , the remote has a battery life of 16 hours, a headphone jack, large accessible controls, and extremely minimal sound lag. Sony also says that the speaker can adjust its output volume automatically based on the levels of surrounding ambient noise.
As you might expect, this speaker/remote hybrid is being advertised as a nice accessory for moments when you want to get some good TV watching in and there happens to be a lot commotion in the background. It also will let users listen to programming if they happen to be in a completely separate room.
The device is slated for release on September 12 and will cost about $167.
Here are a few more photos of the contraption to satiate your curiosity.
A backside view of the remote.
And quite naturally, since you'll be carrying this with you around the house, it comes equipped with a handle.
And an overhead shot of the device's controls.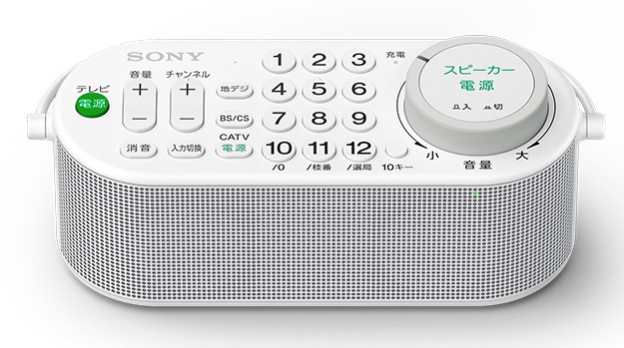 And lastly, for good measure, a quirky promotional shot of the device in action.
Source: bjr