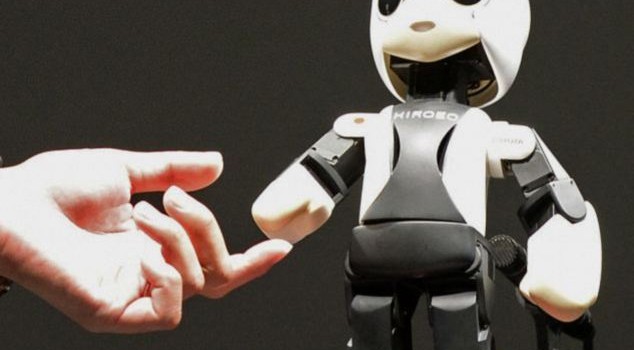 Kirobo reports on its activity at space station
A talking robot has attended a meeting in Tokyo to report back about its activities on the International Space Station.
The humanoid robot, named Kirobo, was jointly developed by Japan's scientific and business communities to serve as a companion for astronauts. The robot was taken to the space station by Japan's Kounotori cargo transfer vehicle in August 2013 and stayed there till February this year.
When asked at Friday's meeting what the Earth looked like from outer space, Kirobo said it was as bright as a blue LED light.
During its stay in the station, Kirobo had a test conversation with Japanese astronaut Koichi Wakata.
Kirobo said life in the space station was fun and invited Wakata to return to space with him.