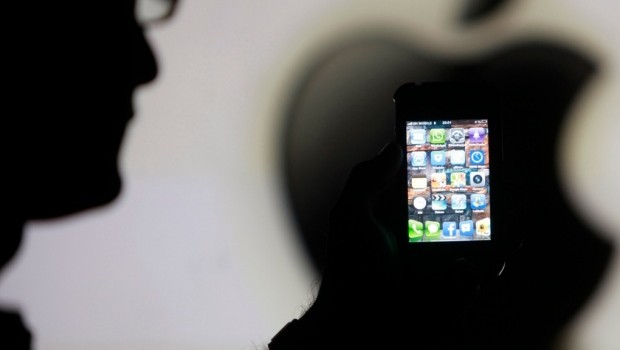 Ericsson sues Apple to block iPhone and iPad sales in the US over patents
Swedish telecoms firm Ericsson has filed seven new lawsuits against Apple and a complaint with the US international trade commission (ITC) in an attempt to block the sale of the iPhone.The lawsuits filed in Texas allege Apple's infringement of 41 different Ericsson patents covering the technologies integral to 2G, 3G and 4G mobile connection standards.
"Apple's products benefit from the technology invented and patented by Ericsson's engineers. We are committed to sharing our innovations and have acted in good faith to find a fair solution," said Kasim Alfalahi, chief intellectual property officer at Ericsson. "Apple currently uses our technology without a license and therefore we are seeking help from the court and the ITC."The spat over patents arose when Apple's license agreement with Ericsson expired in mid-January. Renewal talks stalled leading to lawsuits from both companies.
But the complaints with the ITC from Ericsson have escalated the dispute putting pressure on Apple. The ITC has the power to block products from entering the US, and as Apple's iPhone, iPad and most Mac computers are made in China it could stop Apple importing and selling them in its home country.
Apple filed a lawsuit on 12 January claiming that Ericsson's LTE patents were not essential to industry standards and that the Swedish firm's demands were excessive, accusing the company of "abusive licensing practices". Ericsson responded with its own suit.The lawsuits sought a court ruling over whether Ericsson's patent royalty demands were fair, reasonable, and non-discriminatory given the fundamental nature of the technology for mobile devices.
"Ericsson made several attempts to find a fair solution, including an offer for both parties to be bound by a decision on fair licensing terms by a US federal court. Apple has refused all attempts," said Ericsson in a statement.Analysts have predicted that an Ericsson victory could cost Apple between $250m and $750m annually. Ericsson's 35,000-plus intellectual property portfolio was estimated to be worth $1.18bn in 2014. The company has over 100 patent licensing agreements with mobile technology companies and is the largest manufacturer of network equipment.
"We've always been willing to pay a fair price to secure the rights to standards essential patents covering technology in our products. Unfortunately, we have not been able to agree with Ericsson on a fair rate for their patents so, as a last resort, we are asking the courts for help," said an Apple spokeswoman at the time of its lawsuit in January.
Source: www.theguardian.com