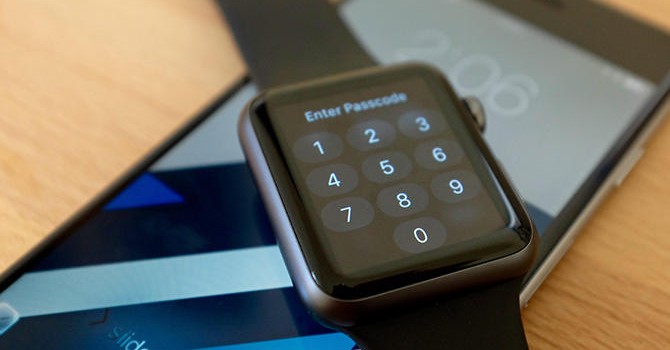 Apple cuts $50 off Watch price when purchased with iPhone
Apple is temporarily cutting $50 off the price of its Apple Watch when the wearable is purchased with a new Apple iPhone, a rare discount from the tech giant.
But don't run to the online store to place your order: The limited-time promotion is available only through in-store purchases and only at certain stores in the Boston and San Francisco Bay areas, according to an Apple Store employee in the Bay Area. The Apple Watch Edition and Apple Watch Hermès models are not included in the promotion, which runs October 30 through November 15, according to MacRumors, which first reported the discount.
Representatives for the Cupertino, California-based company did not respond to a request for comment.
The discount comes amid continuing questions about how well the Apple Watch has sold, further stoked by the company's decision not to break out specific sales numbers for the smartwatch. While the Apple Watch has been the highest-profile product in the category, which includes other watches from the likes of Samsung Electronics and Motorola, it's unclear whether mainstream consumers are hopping on the bandwagon.
Apple said it wouldn't disclose Watch unit sales because it didn't want to offer competitors "insights" from the figures. Analysts polled by Fortune recently estimated Apple sold 3.95 million Apple Watches in the quarter.
Despite the question about how Apple Watch has sold, Apple CEO Tim Cook has remained bullish. Cook said in July that said sales of the wearable to consumers exceeded the unit sales of the first iPhone and iPad in their comparable launch periods.
Cook added that he plans to expand the channel of Watch units for the holiday season, banking on the fact that Apple's smartwatch will be a top gift for the period.
The discount is unusual in that Apple doesn't tend to offer sales promotions on new devices. The tech giant offers special pricing for educational institutions and cuts prices on merchandise during the annual Black Friday sales, but temporary promotions of this nature are almost unheard of.
The offer is available only at participating Apple Store locations in the Bay Area (Burlingame, Chestnut Street, Corte Madera, Hillsdale, San Francisco, and Stonestown) and the Boston metro area (Boylston Street, Burlington, CambridgeSide and Chestnut Hill). Purchase of AppleCare+ or other accessories and add-ons are not required to get the discount, MacRumors reported.